---
The Golden Stag New Years Eve
Created 4-Jan-13
Modified 4-Jan-13
AnimeLA
Modified 7-Mar-13
267 photos
Comic Book Live: Star Wars Episode VII The Phantom Hope
Created 21-Jan-13
Modified 21-Jan-13
Riverside Lunar Festival
Created 1-Feb-13
Modified 1-Feb-13
The NES in the WEST Tour at the California Institute of AbnormalArts
Created 13-Feb-13
Modified 13-Feb-13
8-Bit BarTrek
Created 15-Feb-13
Modified 15-Feb-13
OrcCon
Created 28-Feb-13
Modified 28-Feb-13
Gallifrey One
Created 2-Mar-13
Modified 2-Mar-13
Animation Toon Con
Created 20-Mar-13
Modified 20-Mar-13
Wonder Con
Modified 10-Jul-13
318 photos
It's the ShizNick! iam8bit Art Show
Created 27-Apr-13
Modified 27-Apr-13
Steampunk CoffeeBar + Kitchen 1st Art Bazaar
Created 4-May-13
Modified 4-May-13
Tomo Maid Café
Created 9-May-13
Modified 9-May-13
Star Wars Night II at Das Bunker
Created 18-May-13
Modified 18-May-13
Hero Complex: 'Return of the Jedi' Screening
Created 19-May-13
Modified 19-May-13
Sunday a La Mode & Iron Fist Sample Sale
Created 10-May-13
Modified 10-May-13
Blaster Con
Created 24-May-13
Modified 24-May-13
Long Beach Comic Expo
Created 22-May-13
Modified 22-May-13
Gamex
Created 5-Jun-13
Modified 5-Jun-13
20th Anniversary Screening of Super Mario Bros.
Created 30-May-13
Modified 30-May-13
Paul A. Biane Library Star Wars Fan Day
Created 31-May-13
Modified 31-May-13
Devils & Robots: A Tribute to Go Nagai Art Show
Created 8-Jun-13
Modified 8-Jun-13
Ninja-Con
Created 14-Jun-13
Modified 14-Jun-13
Jedi Elvis Red Cross Benefit for Oklahoma
Created 29-Jun-13
Modified 29-Jun-13
BootyCon
Created 3-Jul-13
Modified 3-Jul-13
Anime Expo
Modified 29-Nov-13
671 photos
Labyrinth of Jareth
Created 18-Jul-13
Modified 18-Jul-13
Nisei Week
Created 15-Aug-13
Modified 15-Aug-13
Goorin Bros. & Zanerobe Sample Sale
Created 18-Sep-13
Modified 18-Sep-13
Peepshow Menagerie: Space Tease!
Created 7-Aug-13
Modified 7-Aug-13
Gateway
Created 6-Sep-13
Modified 6-Sep-13
The First Los Angeles Ramen Yokocho Fest
Created 18-Sep-13
Modified 18-Sep-13
Jurassic Con
Created 16-Oct-13
Modified 16-Oct-13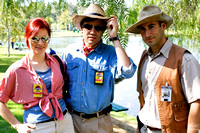 BarTrek Spocktoberfest
Created 22-Oct-13
Modified 22-Oct-13
Stan Lee's Comikaze Expo
Modified 9-Oct-14
481 photos
Peepshow Menagerie Presents Hott Couture
Created 20-Nov-13
Modified 20-Nov-13
Long Beach Comic & Horror Con
Created 4-Dec-13
Modified 4-Dec-13
LosCon 40
Created 11-Dec-13
Modified 11-Dec-13
Skullgirls Fan Expo
Created 22-Nov-13
Modified 22-Nov-13
Sweethearts of the Galaxy Launch Party
Created 6-Dec-13
Modified 6-Dec-13
Rikakkuma Sparkle Holiday
Created 13-Dec-13
Modified 13-Dec-13
The Second Annual Los Angeles Krampusnacht Hosted by The League of S.T.E.A.M.
Created 11-Dec-13
Modified 11-Dec-13
The 3rd Annual LxL Craftacularstravaganza
Created 24-Dec-13
Modified 24-Dec-13
Game Night 17
Created 24-Dec-13
Modified 24-Dec-13
The Golden Stag Holiday Extavaganza
Created 25-Dec-13
Modified 25-Dec-13
C.A.P.E.S. & Nostalgic Book and Comics Holiday Toy Drive
Created 31-Dec-13
Modified 31-Dec-13
---
© Mad Calamity Photos